FUEL STOVES
Corona and Inverter stoves are No. 1 in the world.
Designed to heat the house without the need for a chimney, they differ in wick stoves (no need for electricity) and electric stoves.
Both models are equipped with an anti-odor system.

Made in Japan - 4-year warranty.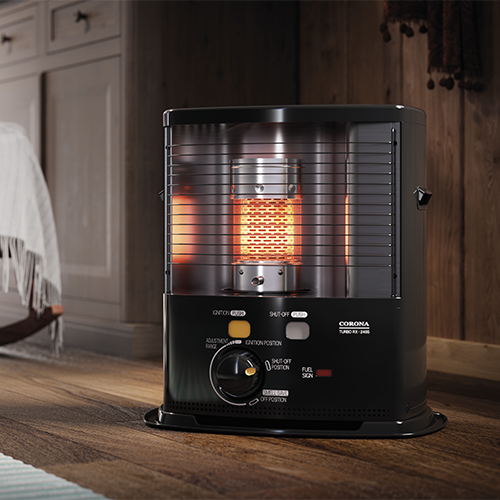 THE STOVES #1 TO THE WORLD WITHOUT A CHIMNEY
the models of liquid fuel stoves

THE BENEFITS.
Does not require

chimney

It does not require

electricity (critical to pass on given the current increases)

High quality of combustion

(thanks to the improved dual-combustion chimney that allows any residual fuel to be burned)

Equipped with anti-odour system

: the only ones in their class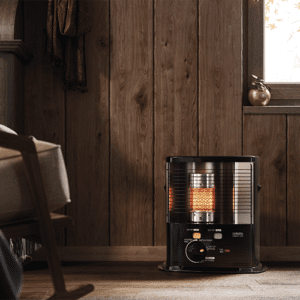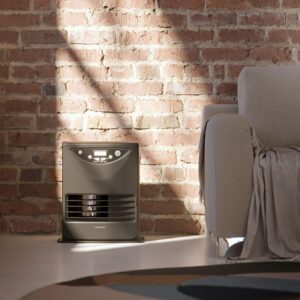 THE BENEFITS.
Does not require

chimney

Innovative evaporation burner:

ensures minimal maintenance costs, low consumption and high reliability

Japanese technology
Anti-odor system Inverter:

Reduction of odor during shutdown due to the special inverter injection pump.

Electronic thermostat

Homogeneous heat distribution

Child-lock key:

Locks the display keys making it impossible for a child to tamper with them
CHOOSE THE ONE THAT SUITS YOU BEST

THE FUEL
Ideal in terms of YIELD, QUALITY AND SAFETY.
BENEFITS.

- Odorless synthetic fuel.
- Virtually zero aromatic content.
- Good for all portable liquid fuel stoves.
- Smokeless and odorless combustion.
- Flame stability.