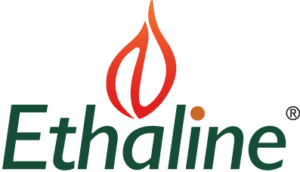 bioethanol
Ethaline® bioethanol is a natural fuel derived from the fermentation of products, which come from the agribusiness industry, containing sugars (beet, sugar cane) and starches (potatoes, corn, cereals). In fact, when it burns it creates clean combustion.
For years we have dedicated our work to research and innovation to ensure natural, pleasant and "family-friendly" heating.
ENVIRONMENTALLY FRIENDLY - CLEAN - PURE
Available in packs of 10L - 2L - 1L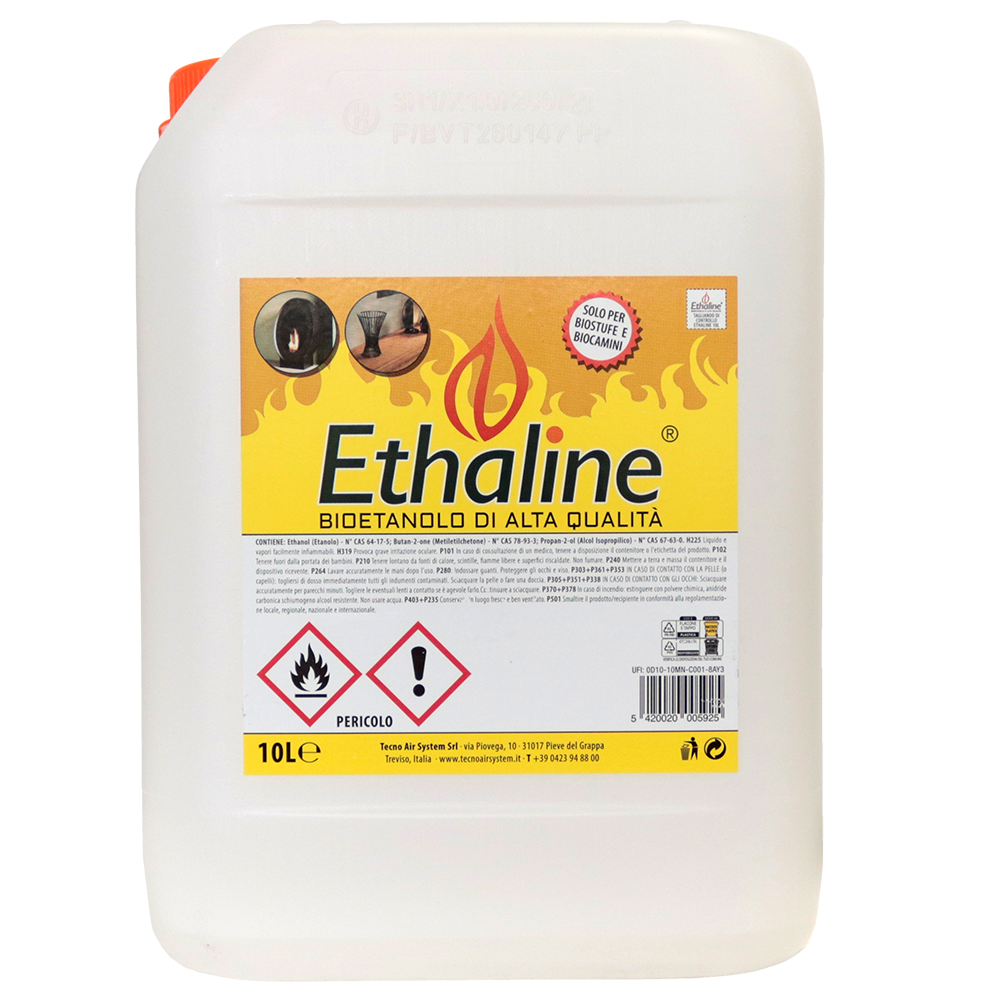 ETHALINE: EXTRAORDINARILY PURE, EXTREMELY ECO
DID YOU KNOW THAT….
Tecno Air System is the leader in Italy for Bioethanol fuel
Continuous research, innovation and repeated testing ensure that Ethaline® bioethanol , is a high quality product.
All this ensures a high-performance heating bioethanol at a significant cost savings.
Ethaline® is the only bioethanol that gives you an extra 1 year warranty for your RUBY® bio-fireplaces.
ETHALINE®
Extremely pure bioethanol, ethanol > 96%
Develops a warm and pleasant flame
Great for all bioethanol stoves and fireplaces
Rapid ignition
Smoke-free and odor-free combustion
Environmentally friendly and non-polluting fuel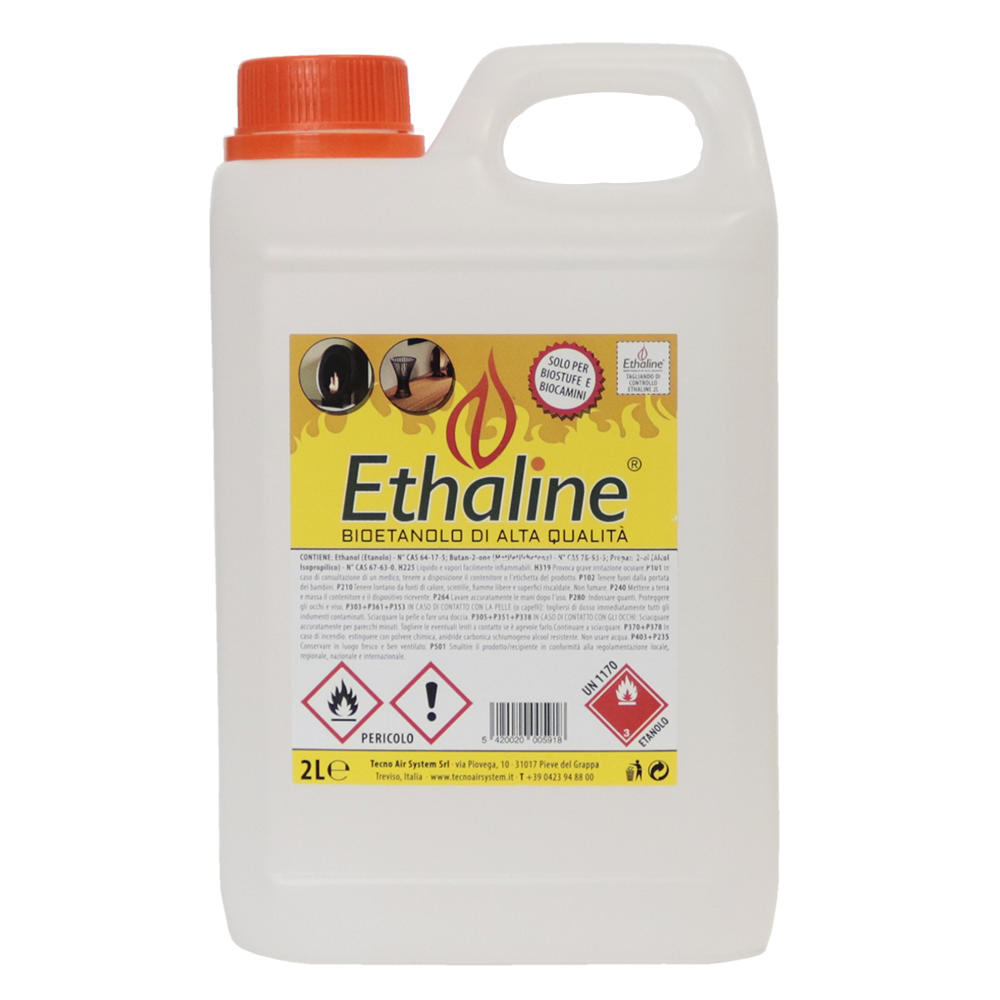 ETHALINE® GARDEN
Bioethanol Ecofire Garden helps to KEEP MIST AND FASTENING INSECTS AWAY, while creating, at the same time, a warm and pleasant atmosphere in the garden. Can be used outdoors with bio-fireplaces, elegant and sophisticatedly designed pieces of furniture that fit into any setting such as verandas, porches and green areas. During combustion, Ethaline Garden bioethanol is totally odorless and, thanks to the highest quality, produces a flame with an intense yellow color.