THE FUEL
Ideal in terms of YIELD, QUALITY AND SAFETY.
BENEFITS.

- Odorless synthetic fuel.
- Virtually zero aromatic content.
- Good for all portable liquid fuel stoves.
- Smokeless and odorless combustion.
- Flame stability.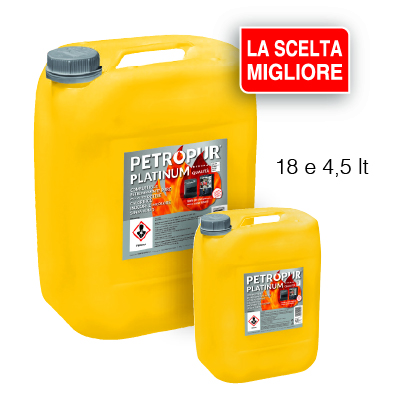 CHOOSE THE ONE THAT SUITS YOU BEST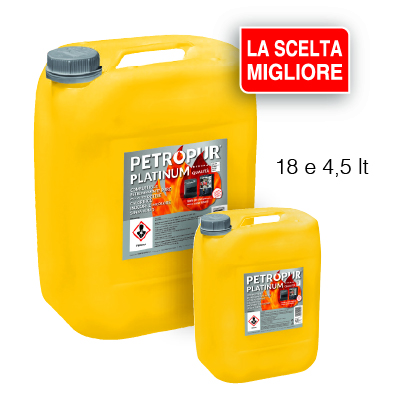 PETROPUR PLATINUM
It is the latest product in the Petropur family, designed and developed to provide customers with the absolute best product currently available in the market. Tecno Air System wanted to offer its customers a fuel that would improve if possible the already high level of quality and comfort of Petropur Plus. Thus PLATINUM was born, an extremely refined fuel that provides maximum flame quality in both electronic and wick stoves and very high heat output.
JERRY CANS 18L – 4,5L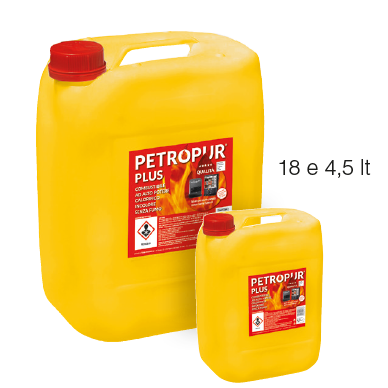 PETROPUR PLUS
It is the premium fuel created for the most demanding consumers. It is odorless, colorless, and allows maximum performance in both wick and electronic stoves. The special formulation ensures excellent stove performance and prevents scaling by minimizing maintenance work.
Good for electronic stoves, ideal for wick stoves.
JERRY CANS 18L – 4,5L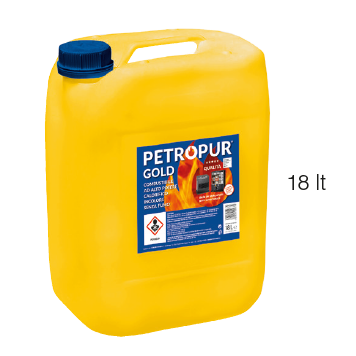 PETROPUR GOLD
It is designed to offer the consumer a product with a ratio of
optimal quality/price. It is colorless, almost completely odorless and has an excellent yield,
Ideal for both electronic and wick stoves.
18L TANKS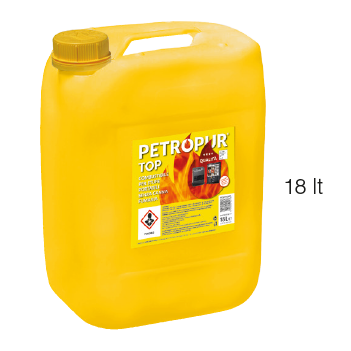 PETROPUR TOP
It is the basic fuel in the Petropur range. It is an inexpensive product that still maintains high quality standards. It has a slight odor in turning on and off but provides high output in both electronic and wick stoves. Its formulation allows rapid absorption of the liquid by the wick in mechanical stoves and thus makes ignition easier and keeps the flame more stable.
18L TANKS
DISCOVER LIQUID FUEL STOVES
CORONA AND INVERTER STOVES
The world's No. 1 portable stove.